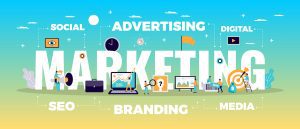 Generating leads for your small or medium-sized business (SMB) can be a tough task. But with the right strategies in place, you can attract potential customers and grow your business. Here are some common ways to generate leads for your SMB.
1. Utilize Social Media
Social media platforms like Facebook, Instagram, and LinkedIn are great tools for reaching out to potential customers. By creating engaging content, running promotions, and interacting with your followers, you can attract new leads and grow your customer base.
2. Offer a Free Consultation or Trial
Offering a free consultation or trial is a great way to generate leads. This allows potential customers to experience your product or service without any commitment, and it also gives you an opportunity to collect contact information and follow up with them.
3. Attend Networking Events
Networking events are a great opportunity to meet potential customers and generate leads. Attend local events and meetups related to your industry and make connections. Don't forget to bring business cards and be prepared to give a brief pitch about your business.
4. Optimize Your Website
Your website is often the first point of contact for potential customers, so it's important to make sure it's optimized for lead generation. This includes having a clear call-to-action, contact information prominently displayed, and making sure your site is mobile-friendly.
Partner with Local Nashville Businesses
Nashville is home to a thriving business community, so why not tap into that resource? Partner with other local businesses to cross-promote each other's services or products. This not only helps to generate leads but also helps to build a sense of community among Nashville businesses.
6. Create a Nashville-themed Gift Box
Create a gift box that includes locally sourced products and items that are unique to Nashville. This can attract potential customers who are interested in Nashville culture and products.
In conclusion, generating leads for your SMB is an ongoing process that requires effort and dedication. Utilizing social media, offering free consultations, attending networking events, and optimizing your website are just a few ways to attract potential customers. However, if you need professional help, consider getting a free consultation from Marketing Hatchery, a company specialized in creating effective marketing strategies that drive results for your business. You can visit their website at www.wearehatchery.com for more information.