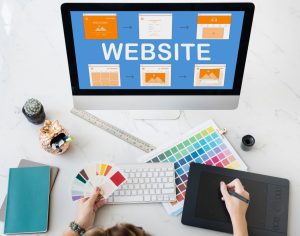 2023 is here, and that means your website needs to be ready! In this blog post, we will discuss what you need to know about building a successful website. We will cover everything from hosting and page numbers to contact forms and content management systems. Plus, we will give you tips on how to track your website's performance and key KPIs to watch. So whether you are starting from scratch or redesigning your current site, read on for all the information you need to make your website a success!
What Do I Need to Consider When Designing or Redesigning a Website?
Hosting:
When it comes to hosting, you have a few options. You can choose to host your website on a shared server, a VPS, or a dedicated server. Shared servers are the most economical option, but they do have some drawbacks. For one, you are sharing resources with other websites, which can lead to slower speeds and less reliability. VPS and dedicated servers offer more resources and better performance, but they are more expensive.
Size of Website:
When it comes to the number of pages on your website, less is usually more. A website that is too long or has too many pages can be overwhelming for visitors and make it hard to find the information they are looking for. That being said, every website is different, and you should tailor the number of pages to fit your specific needs.
Content Management Systems:
A content management system (CMS) is a software that helps you create and manage your website's content. The most popular CMS options are WordPress, Joomla, and Drupal. WordPress is the most popular CMS, and it powers millions of websites around the world. Joomla and Drupal are also popular choices, but they are not as user-friendly as WordPress.
When choosing a CMS, you should consider your website's needs. If you need a simple website with just a few pages, WordPress might be the best option. If you need a more complex website with e-commerce capabilities, Joomla or Drupal might be better choices.
Tracking Website Performance:
To track your website's performance, you need to set up Google Analytics. Google Analytics is a free tool that gives you insights into your website's traffic, page views, bounce rate, and more. Once you have Google Analytics set up, you can start tracking your website's progress and making changes to improve your results.
Some of the key KPIs to track include:
– Traffic
– Traffic sources
– Pageviews
– Average time on site
– Transactions
– Conversion rate
What Do I Need To Consider In My Website Design?
Layout:
The layout of your website should be easy to understand and use. All the important information should be easily accessible, and the navigation should be intuitive.
Design:
Your website's design should be professional and modern. Avoid using too many colors or graphics, as this can make your site look cluttered and unprofessional.
Images:
Make sure to use high-quality images on your website. Stock photos are a great option, and you can find them for free on sites like Unsplash and Pexels.
Content:
Your website's content should be well-written and informative. Avoid using too much jargon, and make sure to proofread your content before publishing it.
Contact Forms:
If you want people to be able to contact you through your website, you need to add a contact form. Contact forms are easy to set up, and they give your visitors a way to get in touch with you.
What Are the Most Important Things to Keep in Mind When Creating a Website?
When you are creating a website, there are a few things that you need to keep in mind:
The purpose of your website: What do you want your website to achieve? Are you selling products, promoting a service, or sharing information?

Your target audience: Who are you creating your website for? What are their needs and wants?

Your content: What kind of content will you be sharing on your website?

Your design: How do you want your website to look?

Your domain name: What is your website's address going to be?

Your hosting: Where will your website be hosted?

Your analytics: How will you track your website's performance?
Creating a website can seem like a daunting task, but if you keep these things in mind, you will be on your way to creating a successful website.
How Do I Drive Traffic to my Website?
There are a number of ways to drive traffic to your website. Some of the most popular methods include SEO, social media, and email marketing.
Search engine optimization (SEO) is the process of optimizing your website to rank higher in search engine results pages (SERPs). The higher your website ranks, the more likely people are to find it.
Pay-per-click (PPC) advertising is a form of online advertising where you pay to have your ad appear on SERPs. The advantage of PPC advertising is that you only pay when someone clicks on your ad.
Social media is a great way to drive traffic to your website. You can promote your website on social media platforms like Facebook, Twitter, and LinkedIn.
Email marketing is another effective way to drive traffic to your website. You can use email to promote your website, share new blog posts, or offer discounts and coupons.
If you follow these tips, you can make your website a success in 2023! Just remember to keep your hosting, design, content, and marketing in mind, and you will be on your way to website success. Thanks for reading!
Do you have any other tips for making a website successful? Let us know in the comments below or contact us today!